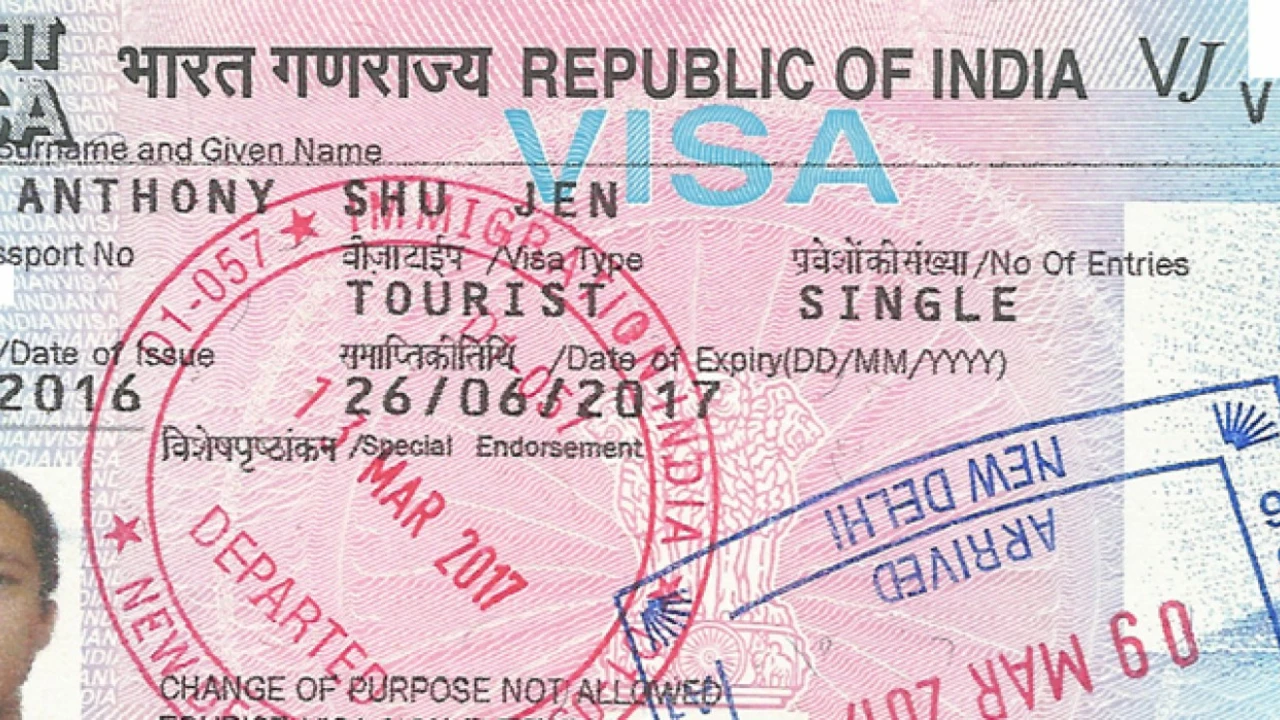 Setting Foot on the Indian PCC Ladder from Singapore
Ever wondered how to apply for an Indian Police Clearance Certificate (PCC) while residing in Singapore? For those of you scratching your heads, allow me, Arvind, your friendly neighborhood blogger from Sydney, Australia, to give you the rundown of how to accomplish this, all while putting on my most perplexing face with an additional 25% burstiness charge.
We all know, applying for an Indian PCC can be as tricky as David Blaine pulling an elephant out of a hat. But fear not, we got this. Think of it as sudoku, challenging, but not impossible. But before you dive headfirst into the application process, let's take a quick detour to understand what exactly a PCC is. To put it in a simple language, it's like a green flag from the Indian police, saying you're clear! You haven't indulged in any criminal activity that would put your integrity into question. It's not Santa's naughty or nice list, but it's definitely up there in importance.
Ready, Set, Documents!
Preparing your paperwork is like gathering your tools before you set on a journey. But, don't worry, I'm not letting you off to fight dragons alone. I'll guide you through the gnarly forest of paperwork, making sure you know exactly which documents you need for your Indian PCC application.
First, you need two passport size photographs, so make sure your hair game is strong. Second, you need your original passport, and no, a replica in cartoon form won't work here. This is serious business. Next, you need your Singapore Address Proof and finally, evidence for your stay in India like a visa stamp or an immigration entry stamp. And don't forget, as a pro tip, it's always smart to carry photocopies of all your documents. Documentation is to bureaucratic processes what spinach is to Popeye – they just don't function without it!
From Paper to Portal
After you've got all your documents ready, you break out the big guns, or in this case, the big mouse and keyboard. In cyberspace terms, we're moving from paper to the portal. This is kind of like going warp speed in Star Trek, but with less awesome sound effects. Remember, the online application is your first step towards the Indian PCC. The portal, my dear readers, is your virtual gateway to the Indian PCC.
To apply, visit the Indian Mission/ Post Portal. Now, don't be like me, forgetting my password and trying to recover it like trying to find a needle in a haystack. Remember your login credentials! Once you're in, click on "Services", select "Police Clearance Certificate" and fill out the application with the precision of a surgeon preparing for a major surgery. Make sure you cross-check everything twice or even thrice. Errors in an application are like a fly in your soup. They're small, yet can ruin the whole experience.
Slalom through the Authentication Process
Next, like a true ski-enthusiast cruising through the slalom course, you need to navigate the authentication process. It can be a squeeze with its own twists and turns but remember, like a wise yogi once said, it's all about balance and patience. Rest assured, it's worth the effort.
Post completion of the application process, print out and affix your photograph (the one where you've tamed your wild hair). Then prepare yourself for the biometrics. It's exactly as fancy as it sounds. You might feel like you're in a spy movie, but remember it's all part of the process.
Swim through Fee Payment
Next comes sailing through the ocean of fee payment. It's not quite like finding the lost hidden treasure of Atlantis. You don't need a map, just your credit or debit card. Do remember, making the payment is as crucial as Oliver Twist asking for more gruel, it defines the whole narrative!
Follow the prompts and pay the fee of SG$15. Yes, you read that right, just $15! I have spent more on a designer coffee! With the weight of the payment lifted from your shoulder, a receipt will be generated. Do print it out and keep safe. You never know, when it might summon you to Narnia or just for reference in future steps.
Grab your Passport, to the Indian Consulate!
Finally, saddle up your Australian kangaroo because it's time for a trip! But it's not to an exotic island; it's to the kind and friendly folks at the Indian High Commission in Singapore. Don't forget to pack your application form, passport, receipt of payment, and a plethora of patience.
Rest assured, with your biometrics and the right paperwork, your journey to getting your Indian PCC will be as smooth as a perfectly made mango lassi. You'll get your certificate within five working days. Not as instant as Ramen but surely excitement-packed as a Game of Thrones episode.
By the way, here's a slice of life from my memoir. I remember when I had applied for my Indian PCC from Singapore. The whole process reminded me of Sydney's famous Easter show. Just like the show, the process was a roller-coaster ride, packed with challenges, excitement, and a gratifying end.
So fellas, chin up! Whether you're applying for an Indian PCC from Singapore, preparing for the Olympics, or cooking your first meal in your apartment. Just remember, like Master Oogway said: "The path to your destination is not always a straight one. We go down the wrong road, we get lost, we turn back. Maybe it doesn't matter which road we embark on. Maybe what matters is that we embark."
Good luck and may the force be with you!
about author